From the very beginning the design of the hotel was important. The architects of the 1880s thought to take advantage of the tropical climate, such as natural light and wind to make the bedrooms bright and cool, so each of the hotel rooms are spacious, 4m high ceilings, thick brick walls to prevent solar heat in summer. The rooms are always filled with sunshine from the balconies or windows over looking the Opera House, hotel's courtyard or city view. The architect also designed inside bed rooms for those do not like being bothered by sunlight when they not ready to welcome the new day.

For those travellers on the go or business visitors our Superior Rooms offers the perfect haven.
Offer a window into the very soul of the hotel with inward facing windows or balconies facing our inner courtyard resplendent
Our spacious premium rooms with city facing views offer fascinating glimpses onto Saigon's historic Dong Khoi Street outside
The Opera Wing 's access to the back terrace ensures a bright interior capturing the Vietnamese sunshine.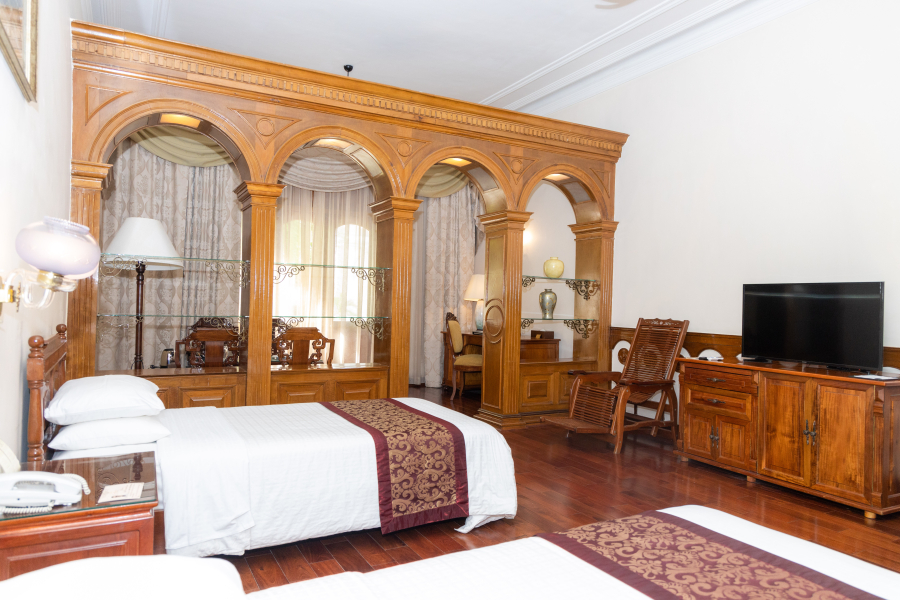 Opera Wing Suites are non-smoking, however, for people who smoke suitable rooms can be obtained by leaving a note on the reservation form.
As this room types has different design and history, they are confirmed based on real availability.